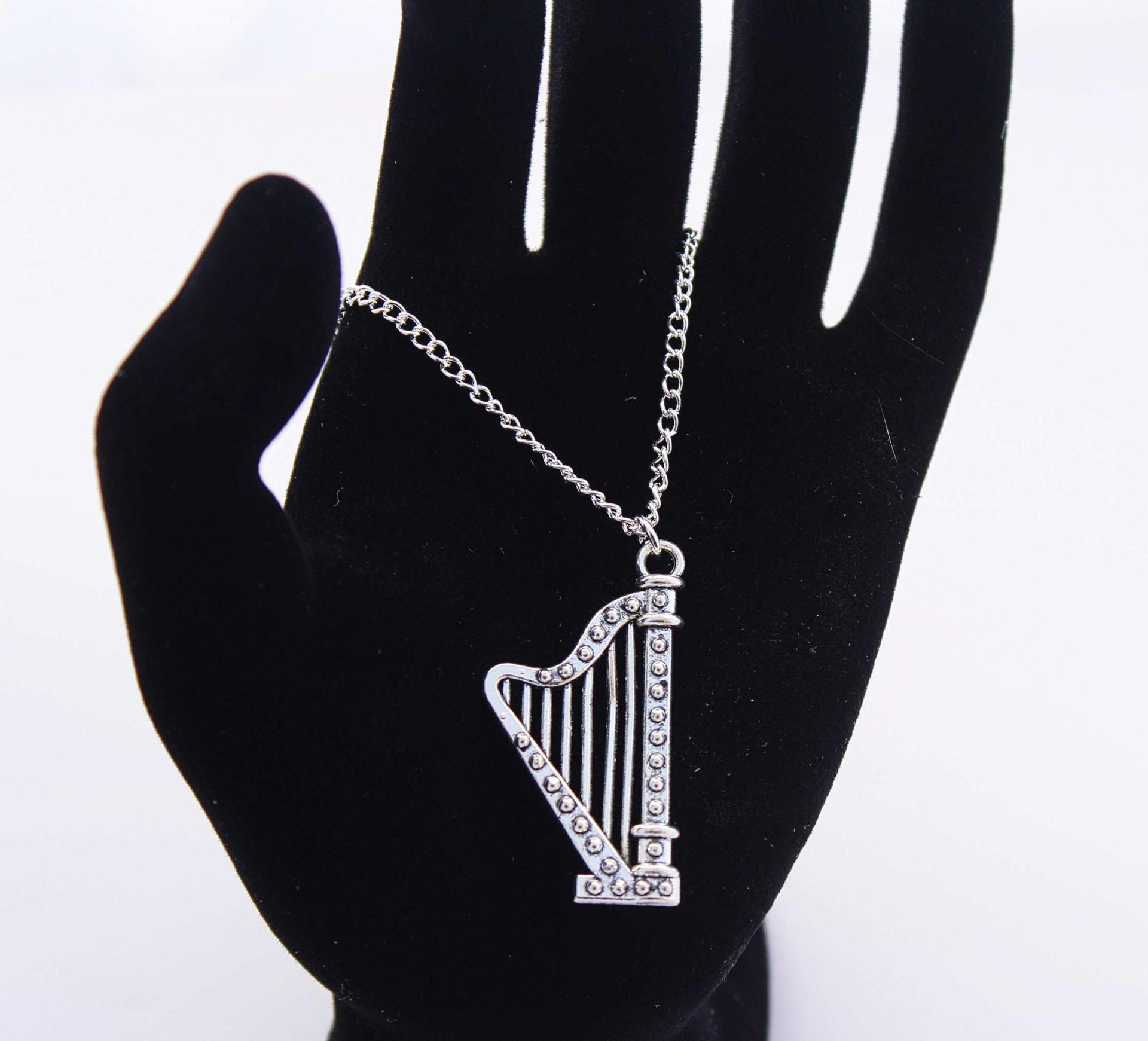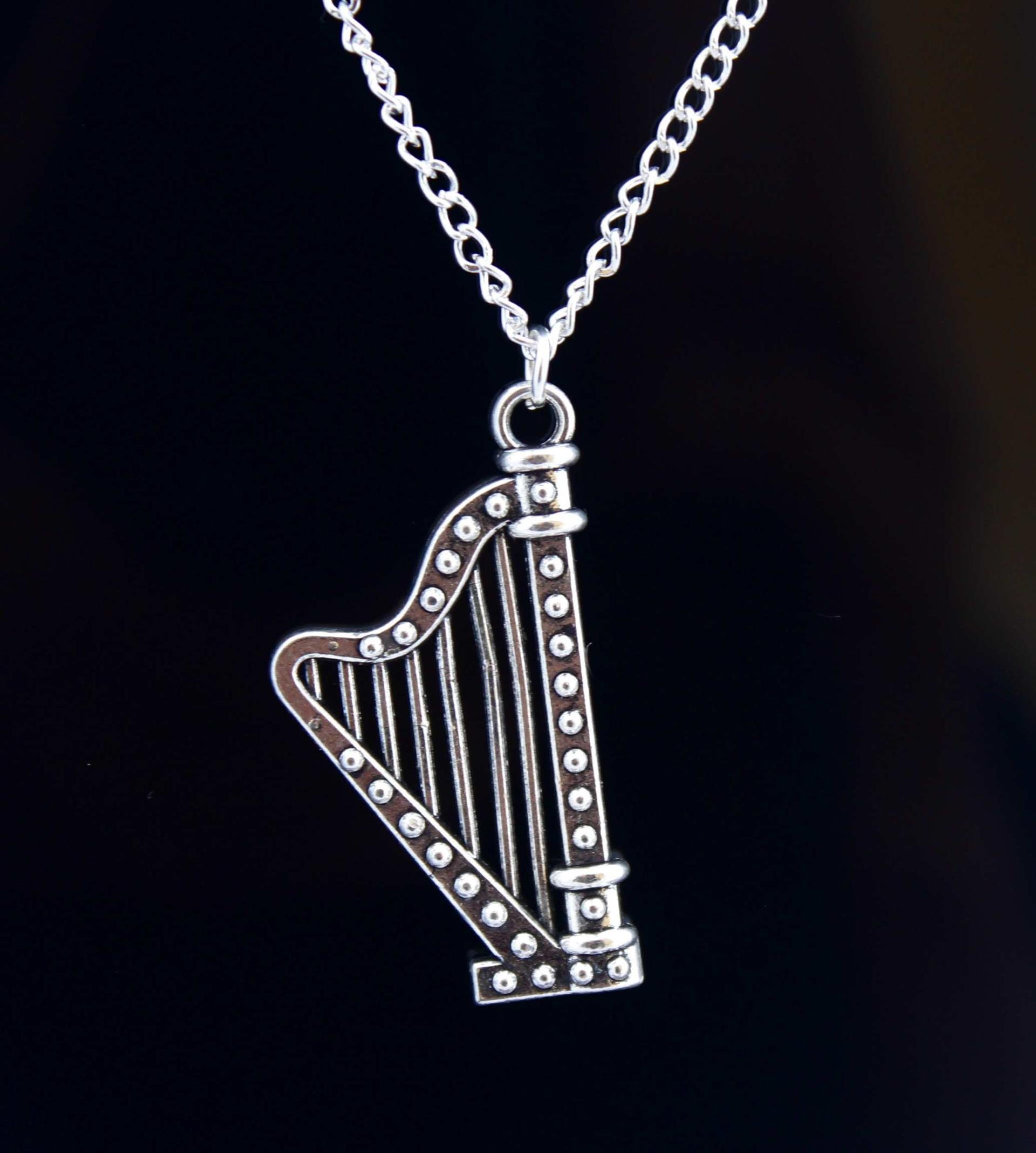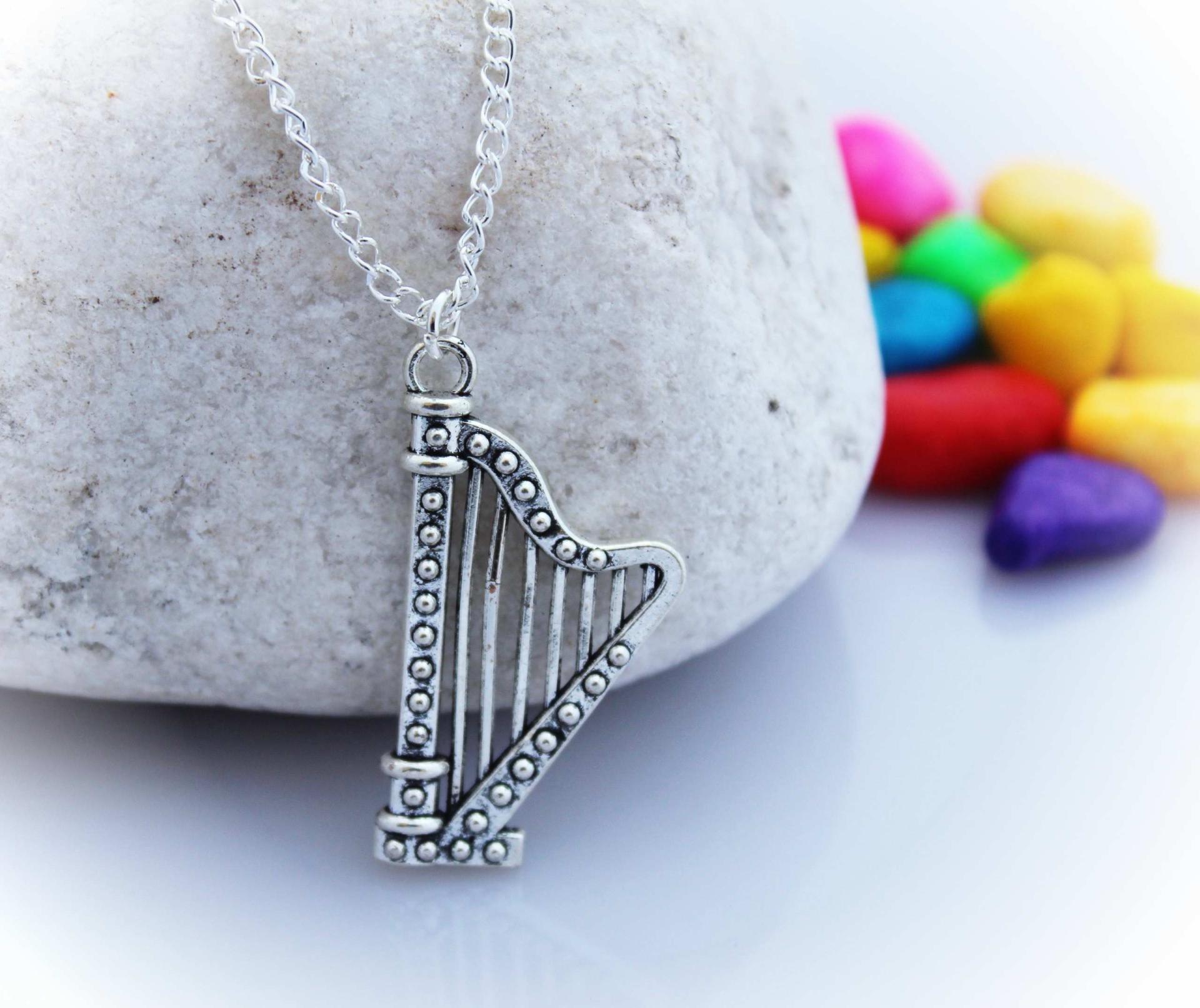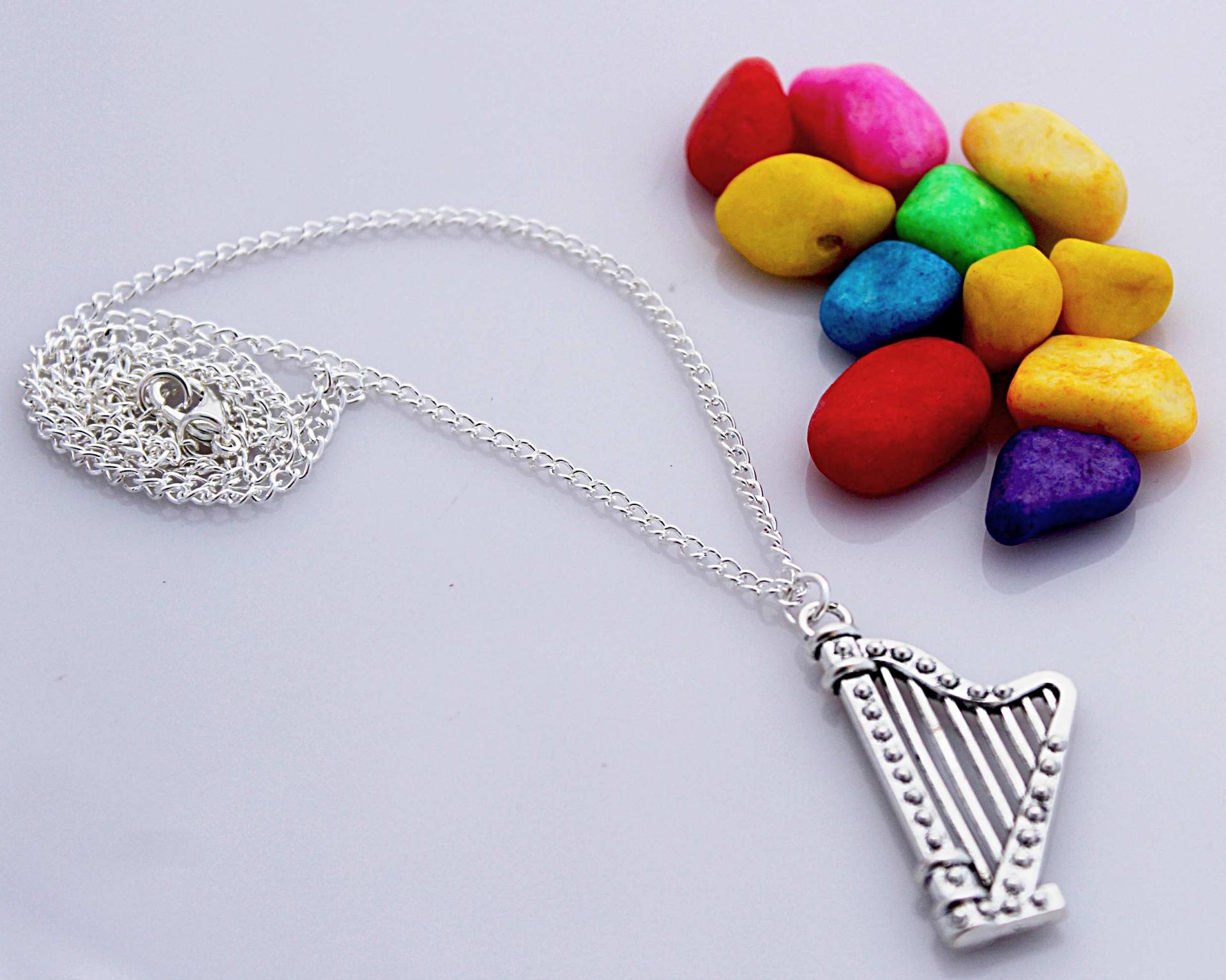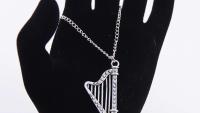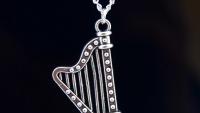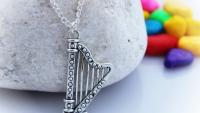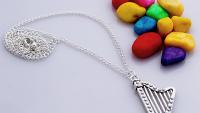 Harp Necklace
This is a fab little harp necklace which will appeal to our "Harpists" to express their love of this unique instrument!
This harp comes on a silver coloured link chain approx 51cm and the harp itself is approx 3.5cm x 3cm at the widest point.
Alloy Metal with a silver plate.