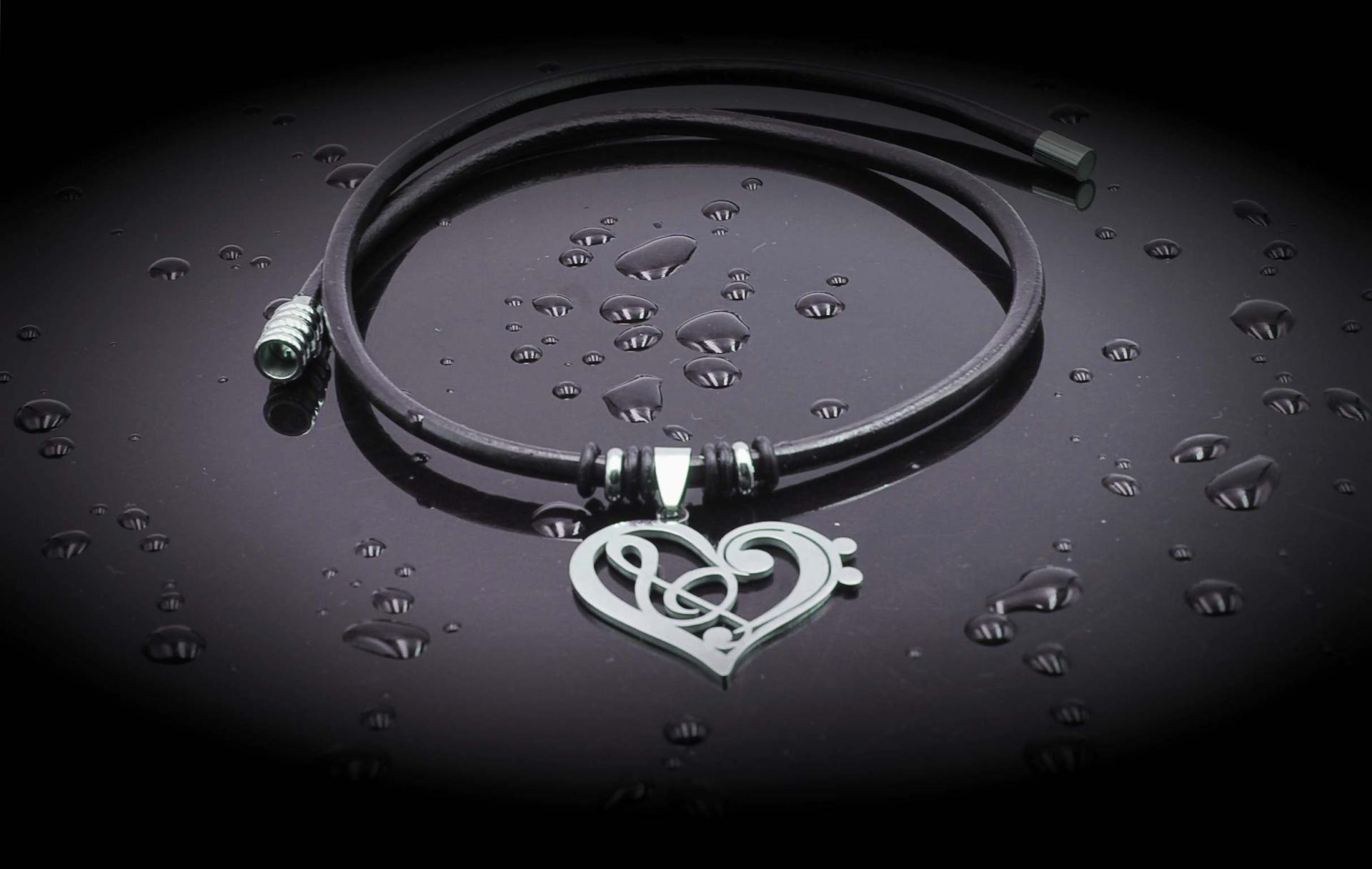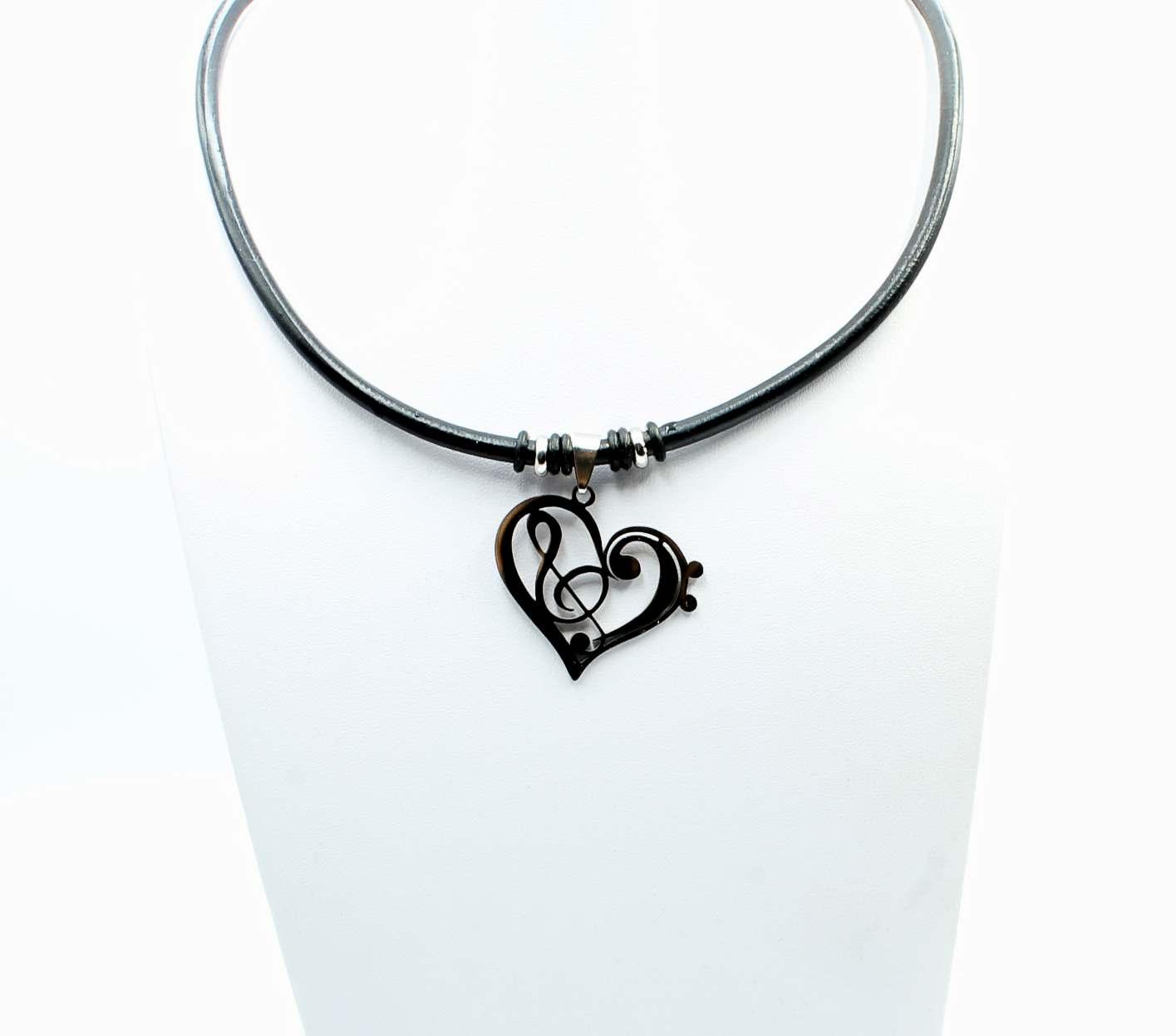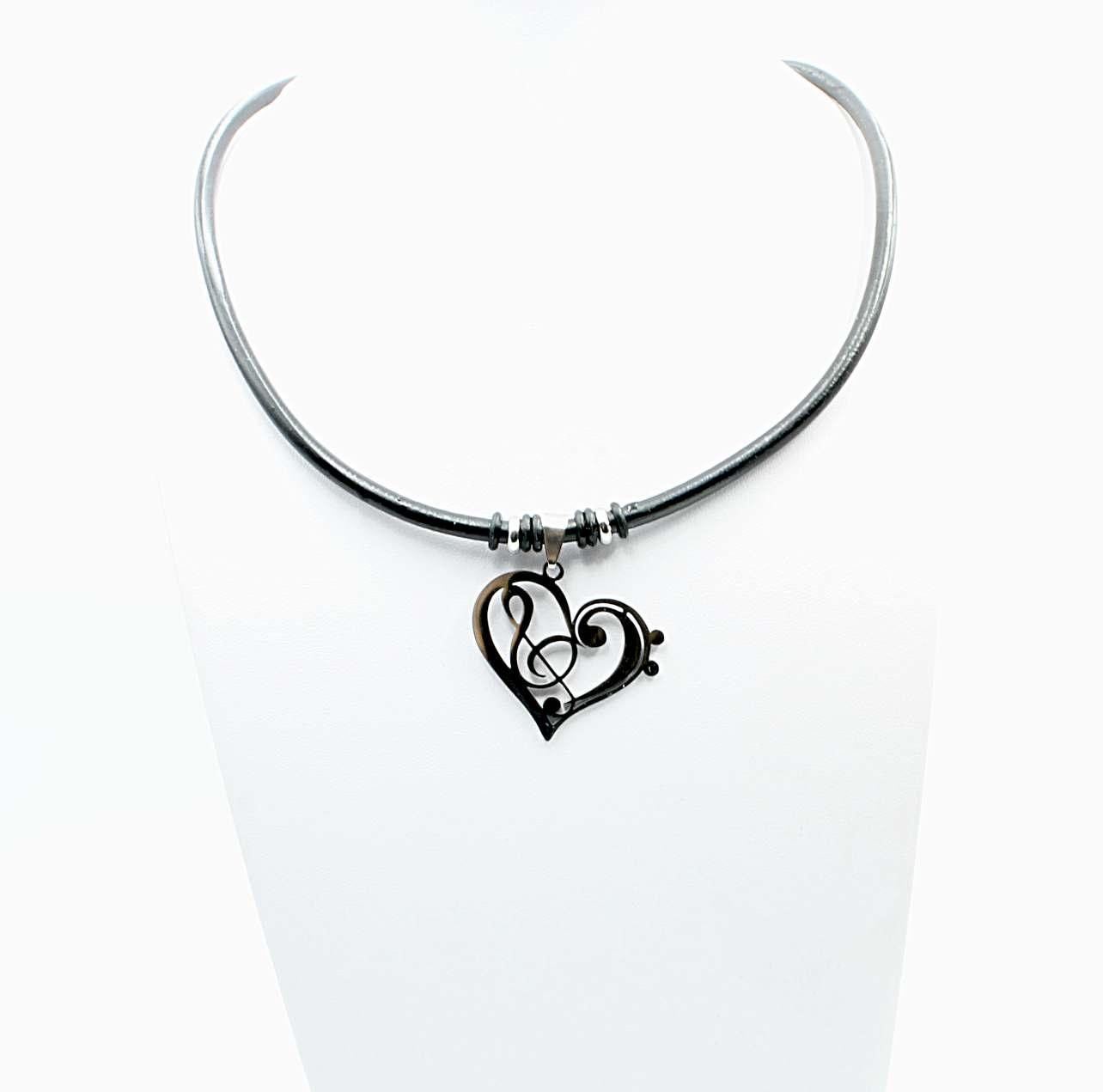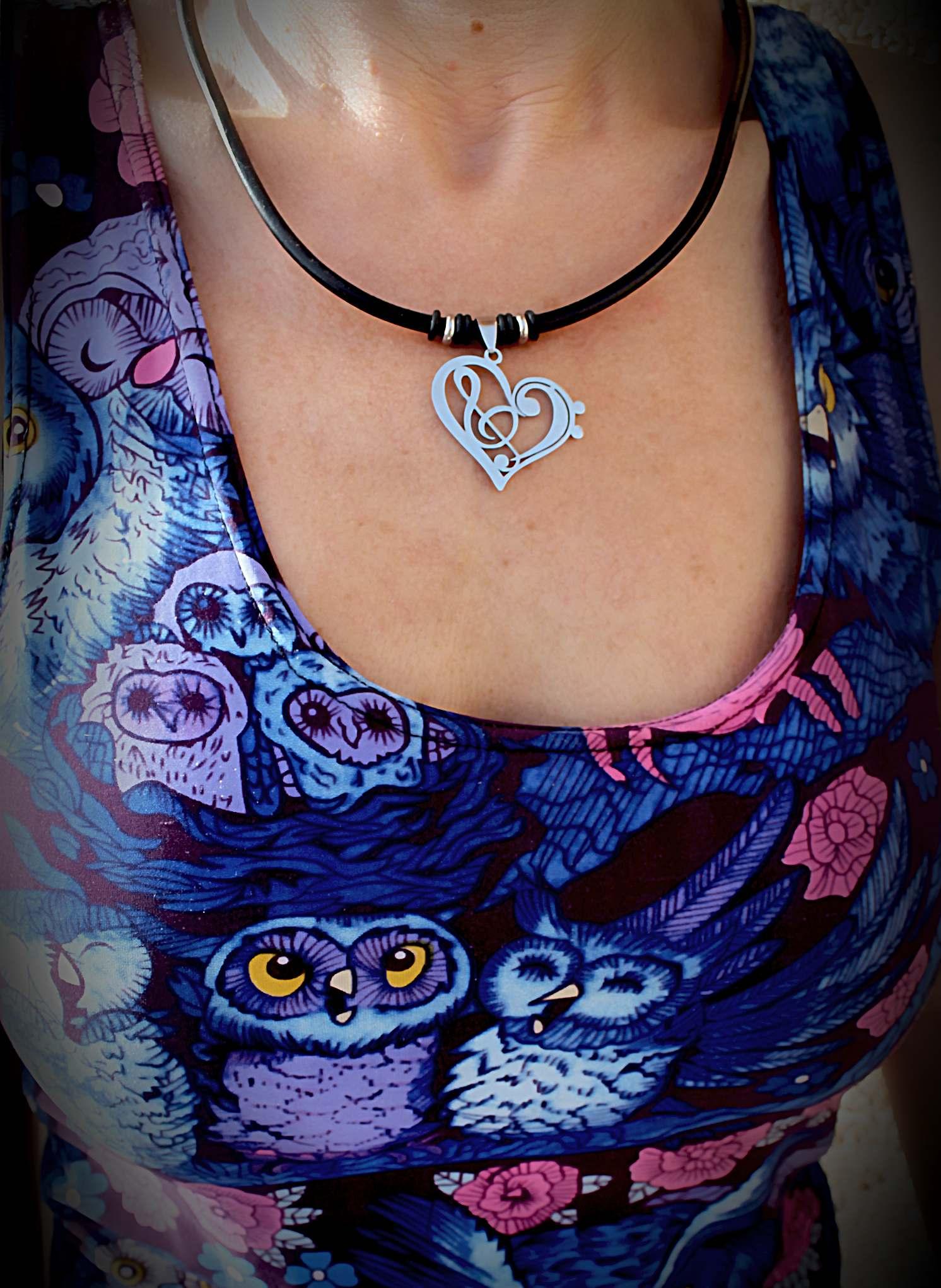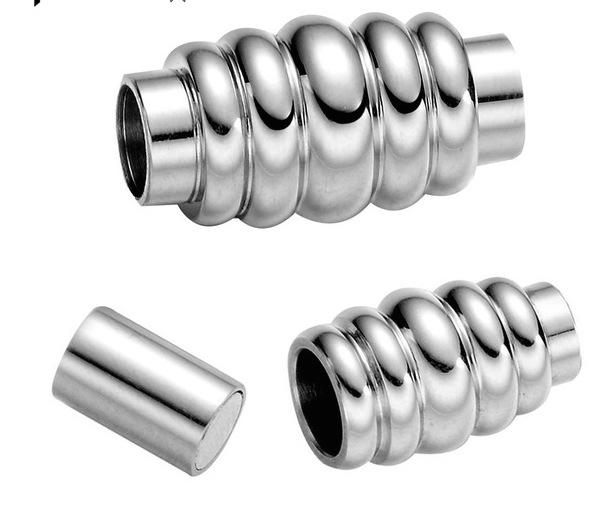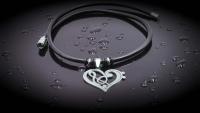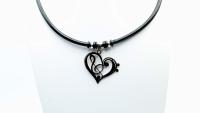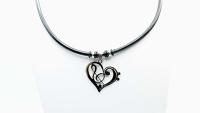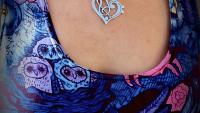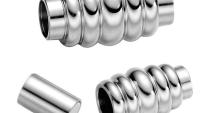 Heart Choker Treble Clef & Bass Clef Design
Heart Choker Treble Clef & Bass Clef Design
This is a recipe where we have taken a larger heart and gently blended in a bass clef.  Finally we added a mix of treble clef into the creation and you have a unique feast of hearts and notes!
Within the heart shape, you will see a fusion of the bass and treble clef in a unique design.
This is a statement sized heart crafted onto a genuine leather black smooth cord and finished with a mix of silicone and stainless steel spacers.  We have used a stainless steel magnetic spiral design clasp on your choker.
Choose the length you would like your choker from our options.
We would love you to share your musical passion injected with a little heart!
The perfect gift for any music lover, music teacher or musician. Your choker will be  wrapped with passion and tons of love and will come in a velvet pouch.
Crafted in a stainless steel, this heart is approx 3.5cm x 3.5cm