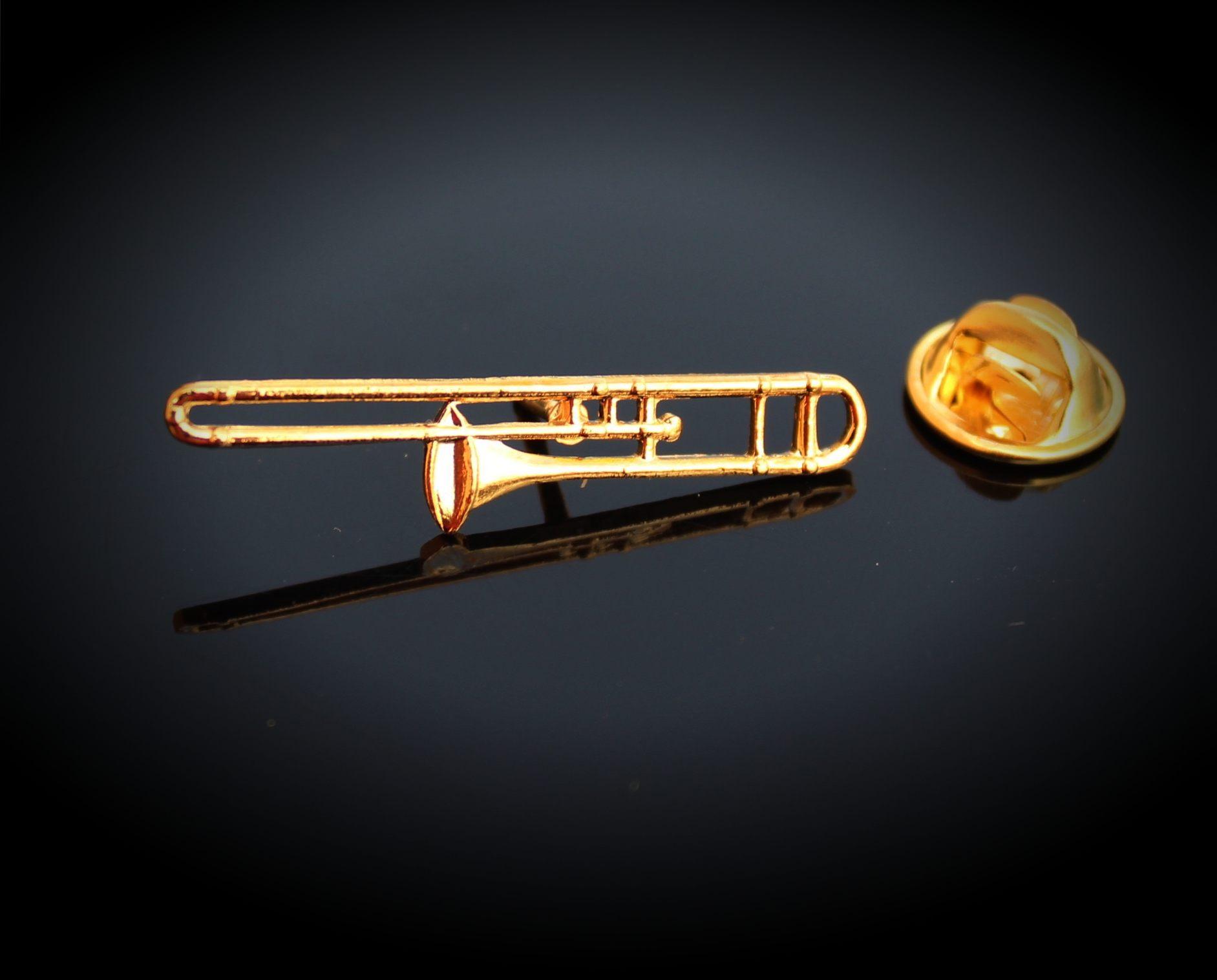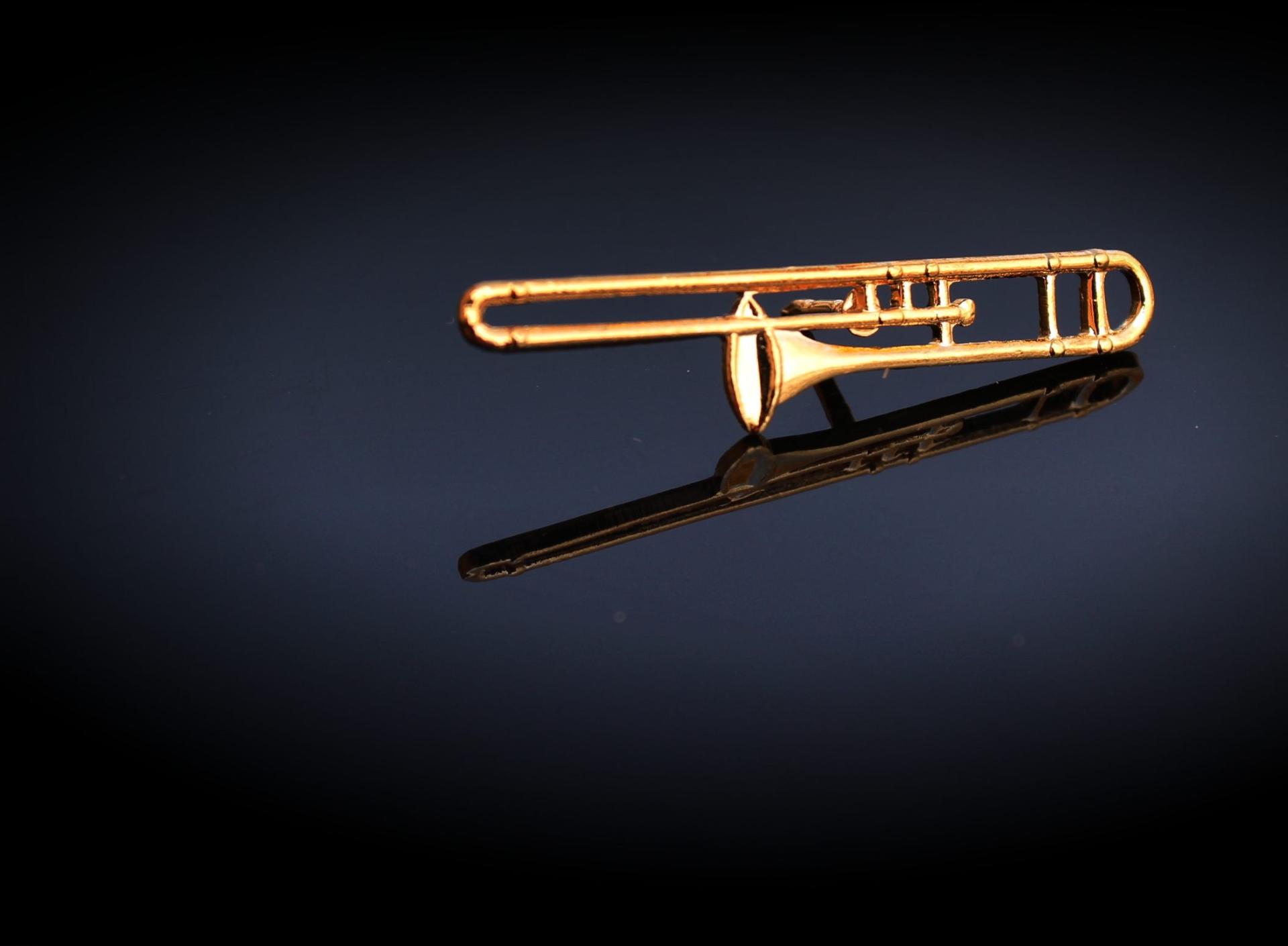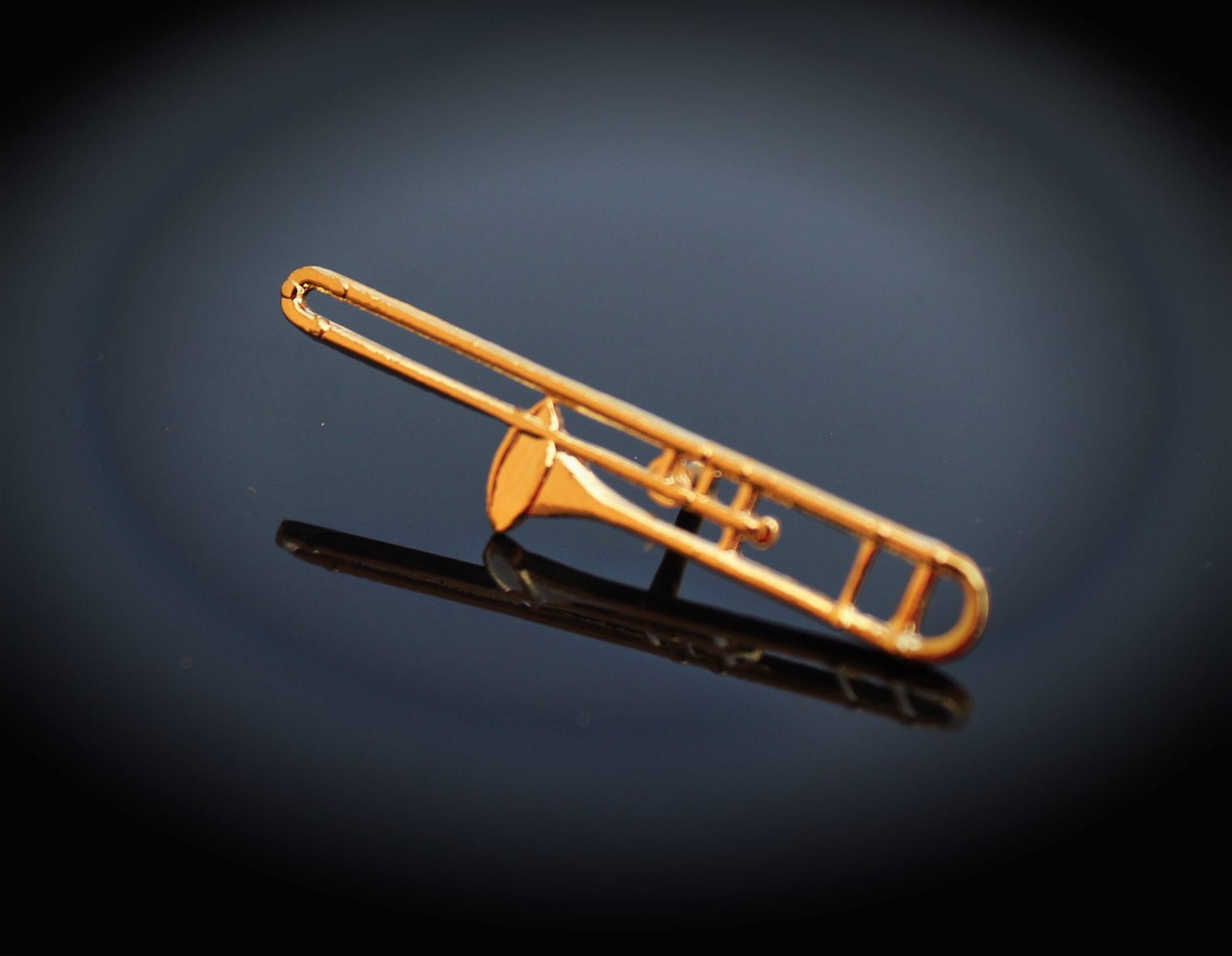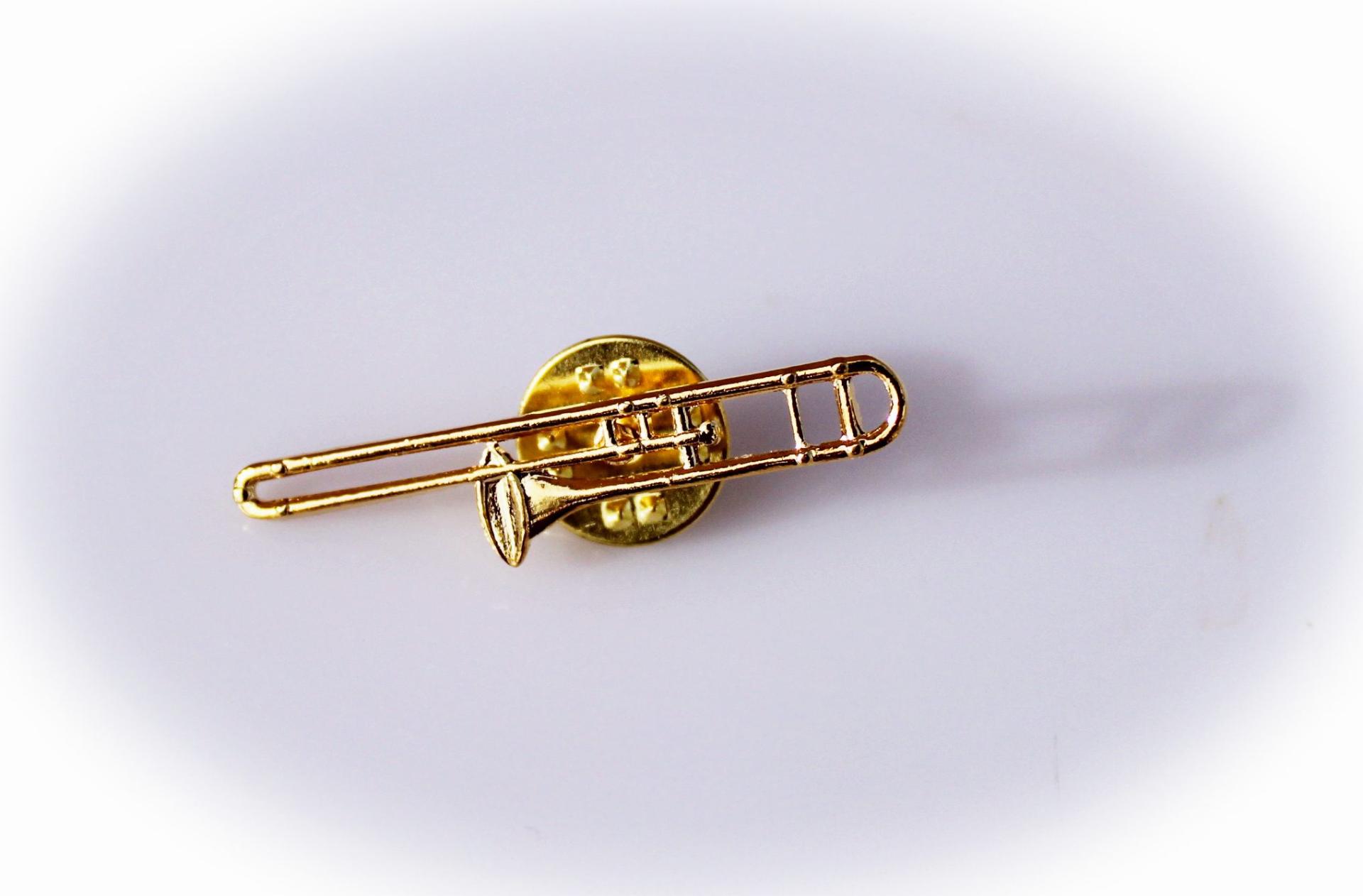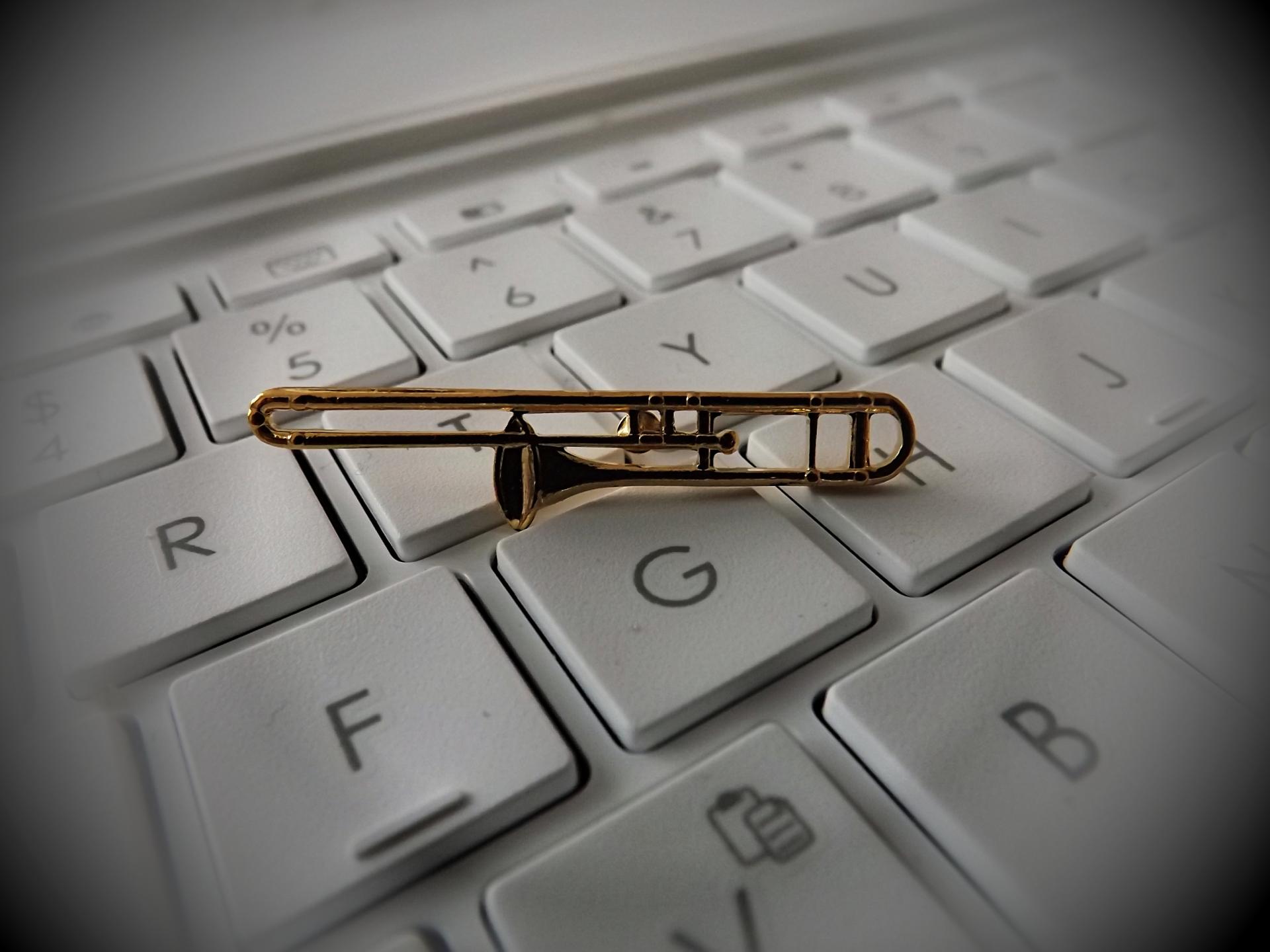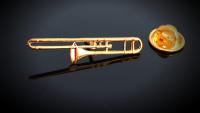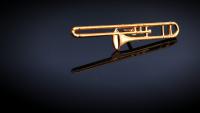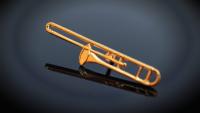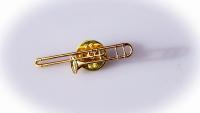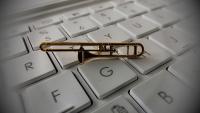 Trombone Pin Badge 
Perfect gift for any trombone player or music lover!
Chrissie C at Music Jewellery Online, Chrissie felt we needed the trombone as it reminds her of her time working with a brass section in a top London reggae band!
This metal gold coloured pin is a trombona replica and is approx 3.5cm long.
Pin on your hat, scarf, tie, jacket, waistcoat, scarf.....the options are endless!