August 23, 2017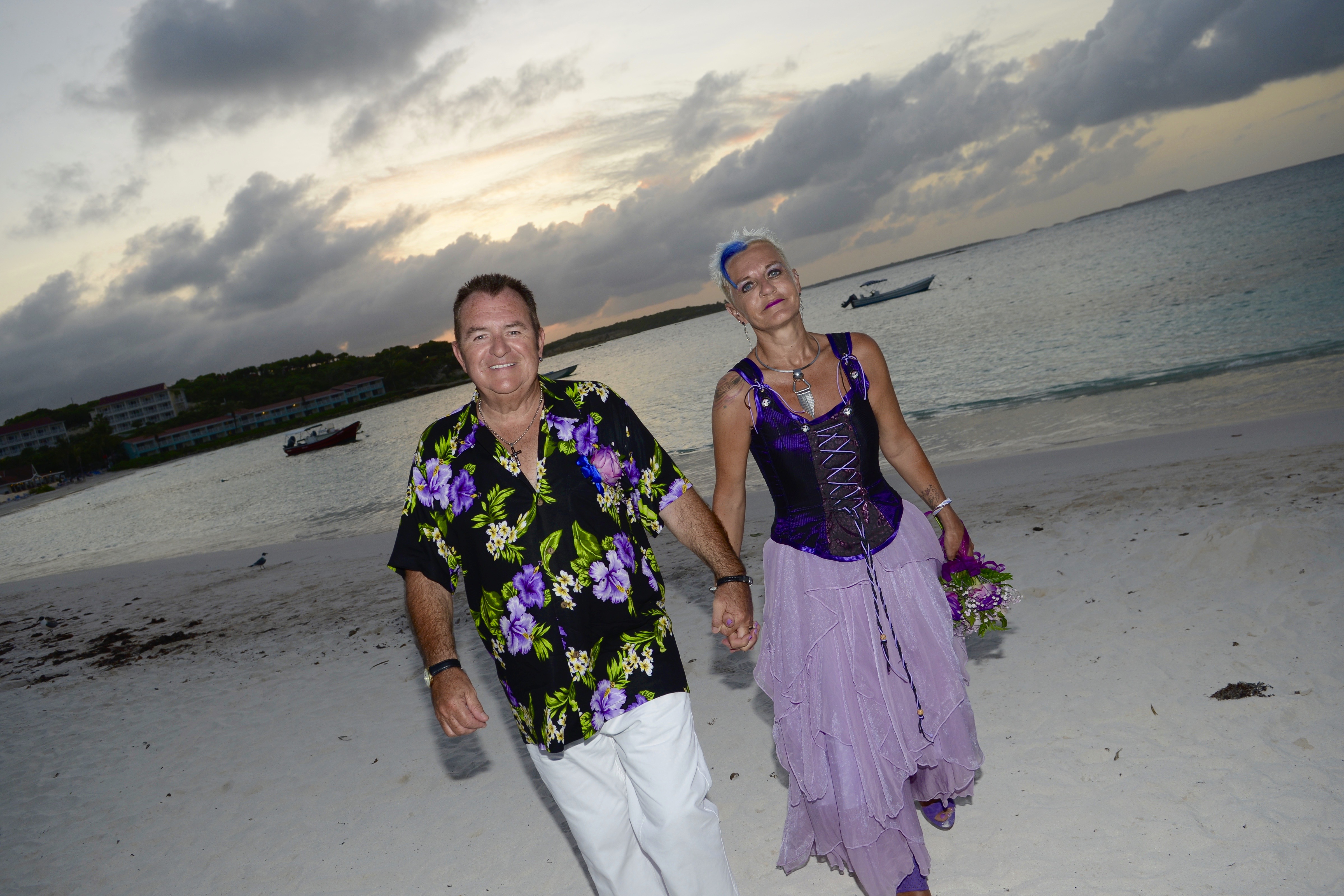 Yes its true!...
After many messages I come clean and admit I ran off to a desert island and got hitched recently!
After a 22 year engagement I felt the "Trial Offer" was close to expiry!
So in true CC style I randomy jetted over to the Caribbean and the amazing "Prickly Pear" island and did the deed!
I even designed our wedding rings in Tungsten and Ceramic and featuring the music notes of the classic song "Music" by John Miles and they are now available in store.....
yes, I can confirm they survive being dropped from a spectacular height onto a concrete floor without a blemish....Thats another story!!  (involving WAY too much vino!!)
An amazing day and my wonderful husband "Ray Davies" former bass guitarist with "Mungo Jerry" who sold over 30 million records and enjoyed many hits including "In the Summertime" deserves a medal for putting up with his random and definitly chaotic new wife...
I even left my beloved sax behind!....
We are now back to business and designing and creating lots of new music jewellery for you to spend all your hard earned cash on!....