April 28, 2019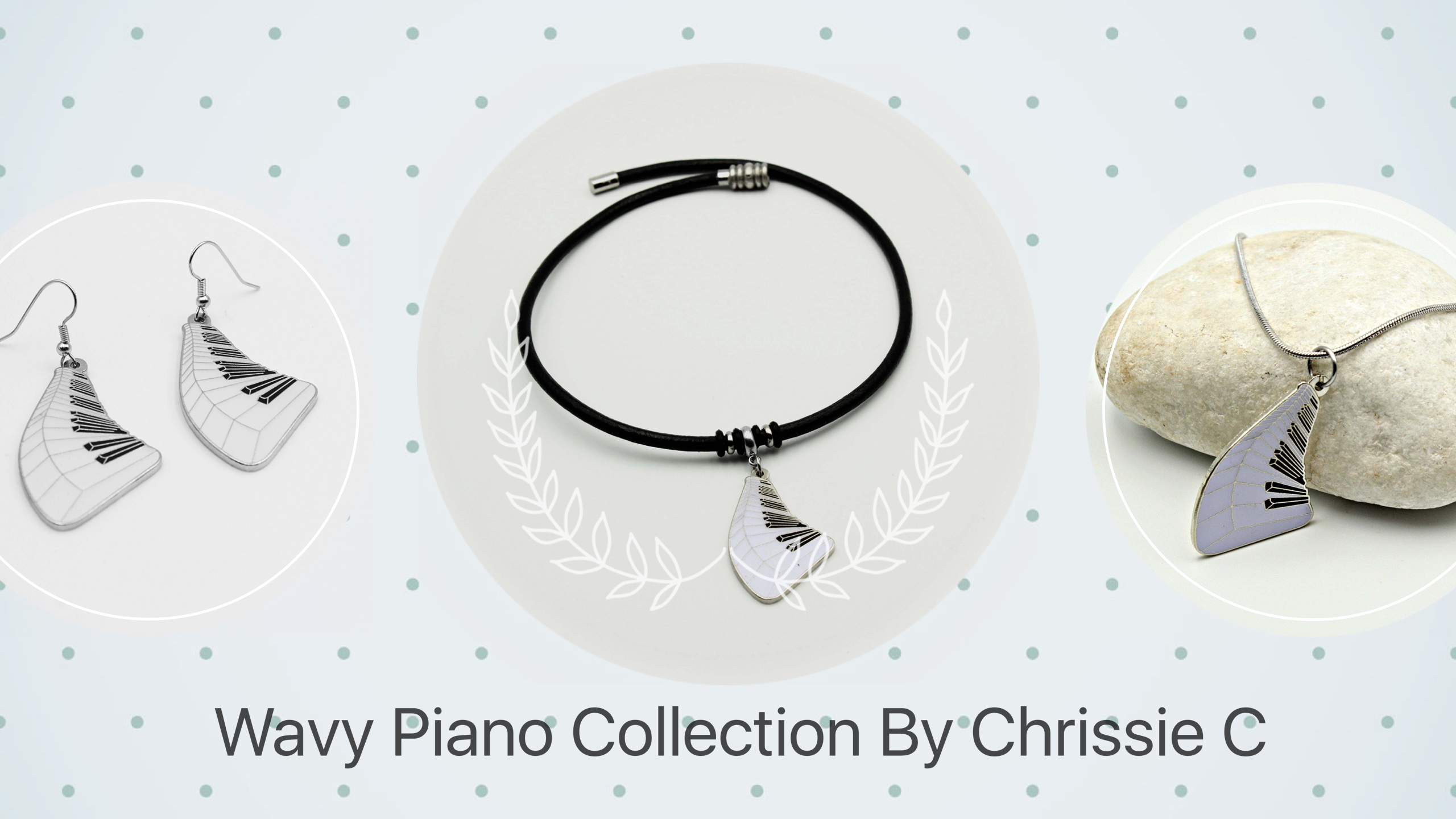 Summer 2019 brings our Wavy Piano Keyboard Collection!
Designed and manufactured by Chrissie C, this art deco piano design collection features drop earrings, a hand crafted choker or a stainless steel necklace option.
The idea came about after a gig and at 4am one morning, Chrissie C decided we need a cool new piano design for our 2019 collections, so with a chilled vino in one hand and some Enigma in the background, the design process started.
Then our production team started the next process.
The perfect gift for our pianists or muisc lovers to show the world their musical passion!
Exclusive to "Music Jewellery Online".
Let's continue to "Keep Music Live"